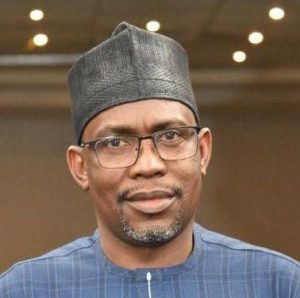 Engr. Danjuma Madaki, MNSE, MNWSA
Director, Water Supply,
Federal Ministry of Water Resources,
Abuja, Nigeria
Engr. Danjuma Madaki, a COREN Registered Engineer was born on 11th January,
1963 in Zaria, Kaduna State. Engr. D. Madaki started his Education at L.E.A.
Primary School Kofar Gayan, Zaria City, Sardauna Memorial Collage (SMC)
Kaduna, School of Basic Studies (S.B.S.), A.B.U Zaria, CAS, Zaria and Ahmadu
Bello University (ABU), Zaria where he graduated in 1990 with a Bachelor of
Engineering Degree in Water Resources and Environmental Engineering. He has
30 years of professional experience mainly in Water Supply & Sanitation, Dam
Projects, in the fields of feasibility studies, design, implementation, monitoring,
supervision, procurement, coordination and management.
He is working for about 30 years as Water Engineer, Senior Water Engineer and
Principal Water Engineer, Assistant Chief Water Engineer, Chief Water Engineer,
Assistant Director, Deputy Director Urban Water Supply and Director, Dams &
Reservoir Operations with Federal Ministry of Water Resources. As Water Supply
specialist before becoming the Director of Dams and Reservoir Operations, he
was responsible for coordination of policy and strategy for urban water supply
projects, planning, design and procurement, monitoring and evaluation of
Urban Water Supply Projects. From 2018 to date he is serving as a Director Dams
& Reservoir Operations, Federal Ministry of Water Resources.
Engr. D. Madaki is a Corporate Member of The Nigerian Society of Engineers
(MNSE), Member of the Nigerian Water Supply Association (NWSA) and Vice
President of the Nigeria Committee on Large Dams (NICOLD).