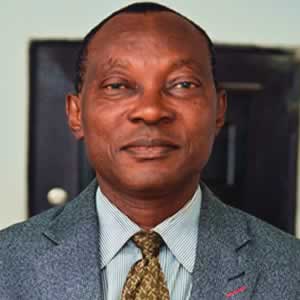 Akintunde Kayode Adamson.
Director General Services Department was born on 26th July, 1964 at Okeri, Yagba West LGA of Kogi State.
He attended Holy Trinity Transferred School Lokoja, between 1970 and 1975 for his first School Leaving Certificate after which he proceeded to Titcombe College Egbe, Kogi State between 1975 and 1980 for his West Africa School Certificate. He attended University of Ilorin from 1982 – 1986 where he graduated with a Bachelors of Arts (Hons) Degree in History. He also acquired a Masters in Public Administration (MPA) Degree in 1992 from University of Ilorin.
He joined the Federal Civil Service in November 1st 1993 as Budget Officer I and rose to the post of Director Administration (2017). The MDAs he has served includes Federal Ministry of Water Resources, 1993 – 2009, Office of the Head of the Civil Service of the Federation, 2009 – 2011, Federal Ministry of Education, 2011 – 2013, Federal Civil Service Commission 2013 – 2019 and Federal Ministry of Water Resources 2019 till present. He was Director (Promotion) Federal Civil Service Commission 2017 – 2019 before he was posted to the Ministry as Director (General Services). He has also served in a number of Committees among which are Presidential Technical Committee on Land Reform 2009 – 2012 and the Committee on the Review of the White Paper on Jos Crisis (2011).